[an error occurred while processing this directive]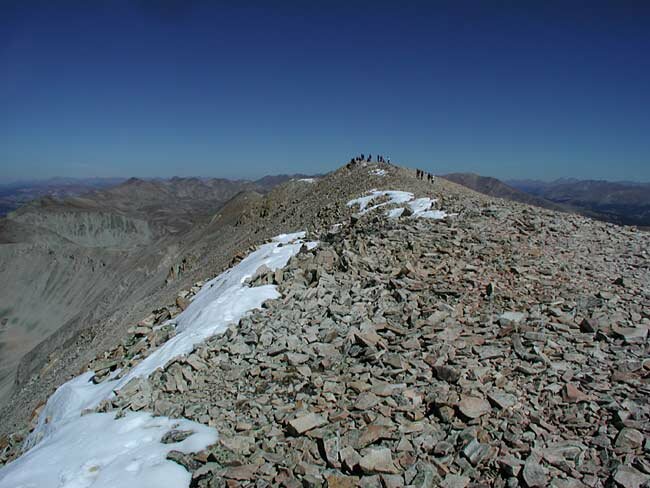 And, from the south end of the summit ridge is the view northeast. Mount Bross and Hoosier Pass can be seen right of the summit. There were 25 people already at the summit when I got there at 10:45. Mt. Sherman is pretty easy to climb and is easily reached from the east near Fairplay or the west near Leadville; so it's popular.

Please click here to view a 360° panorama from here.